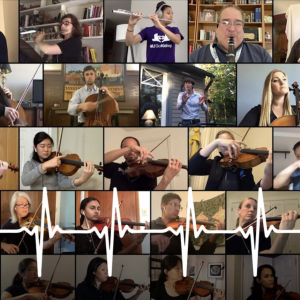 Credit: Courtesy Carnegie Hall 
They are on the frontlines in the fight against COVID-19, doing everything possible to keep the world healthy, but when they are not in hospitals or research labs, many medical professionals find creative outlet as gifted musicians. Join Carnegie Hall as we showcase their musical talents, including special performances by the National Virtual Medical Orchestra and countertenor Anthony Roth Costanzo, and a guest appearance by violinist Joshua Bell.
Join two JE alumni for this online musical event, artistic director Ab Sengupta JE'94 and program participant Dr. Esther Choo Kim JE'94.